Why go with $1 a Day Life Cover?

Quick & easy acceptance.
NZ residents between 21 & 55 can be covered – no health questions* or doctor's visit needed!

Always $1 a day. No, really.
Fixed premiums mean you'll always know how much to budget for.
Boost your cover (optional).
Want a little extra? You can boost your cover for just 25¢ more a day!

Flexible payments to suit you.
Pick a schedule that works for you – fortnightly, monthly, or once a year.

Sliding cover amount.
Your total life benefit lowers over time, but you'll always pay just $1 a day until cover ends at 70.

Terminal illness pay out
Get your benefit paid out early if you're diagnosed with a terminal illness.
*Okay, so some exclusions for pre-existing medical conditions do apply – keep reading below for the fine print.
Pre-existing medical conditions – what gives?
To keep $1 a Day Life Cover affordable and easy-to-get, we need to include some waiting periods and exclusions for pre-existing medical conditions with every policy – lawyer's orders.
This means that some things are only covered after you've had your policy for 5 years (such as a claim caused by suicide, a self-inflicted injury or certain medical conditions that were around before you bought your policy). And there are a few things that are never covered, like certain jobs and hobbies that are considered particularly dangerous. (That lawyer's a real stickler.)
For complete details on what is and isn't included in our $1 a Day Life Cover, please read the Policy Wording.
More reasons to choose $1 a Day Life Cover.
WORLDWIDE COVER
We'll cover you 24 hours a day, 7 days a week, no matter where you may roam.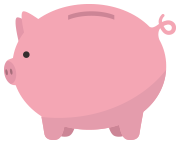 GET A DISCOUNT
Pay your premiums yearly or monthly & get a discount. That's more money in your pocket!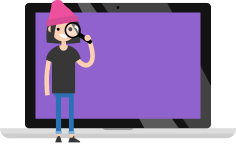 EVERYTHING ONLINE
We're all online, making things faster for you. (But you can still talk to a human if you prefer!)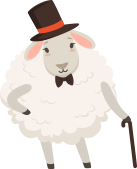 KIWI AS, BRO
Our offices are based in Auckland with just a little help from our friends across the ditch.